Summer holidays in Längenfeld
Sunshine and sports galore – together with Riml Sports
DER CORONA-SHUT-DOWN HAT EIN ENDE
Wir dürfen laut neuer Verordnung des Bundesministeriums unsere Appartements ab 29. Mai 2020 wieder öffnen - wir freuen uns Sie wieder in Längenfeld & Obergurgl begrüßen zu dürfen!
STORNOGEBÜHR
Ohne Risiko können Sie Ihren Sommerurlaub bei uns buchen und bis 8 Tage vor Anreise kostenfrei stornieren (ab 7 Tagen berechnen wir eine Stornogebühr von 90% des Gesamtreisepreises.). Falls zum Zeitpunkt der Anreise eine Reisewarnung ausgerufen wird, stornieren wir die Buchung kostenlos.

ANZAHLUNGSINFORMATION
Zur Fixierung Ihrer Buchung geben Sie uns bitte Ihre Kreditkartennummer. Aufgrund der aktuellen Situation wird eine Abbuchung für Buchungen in der Sommersaison 2020 erst 8 Tage vor Anreise durchgeführt, nach Eingang der Kreditkartendetails erhalten Sie unsere schriftliche Bestätigung (die Buchung wird in der Zwischenzeit ohne Anzahlung fixiert).
Leider kann derzeit niemand sagen, wie sich die Krise weiterhin entwickelt, wann und in welcher Form die Infrastruktur im Ötztal wieder ihren Normalbetrieb aufnehmen wird.
Hier finden Sie alle Informationen zu den Entwicklungen der Infrastruktur im Ötztal!
https://www.oetztal.com/de/winter/services/aktuelle-situation.html
Hiking, jogging, Nordic walking: summer fans love holidays in Längenfeld! Explore local hiking trails, soak up the views from the via ferratas and take on Längenfeld's terrain by bike! You'll find everything you need at Riml Sports: located in the same building as your apartment, our sporting goods store has cool fashion, the best gear and expert advice. Be sure to check out one special perk in summer:
Our in-house bike hire and bike service! Climbing fans also find plenty to love in Längenfeld. You'll find climbing sets and trendy equipment at Riml Sports. Runners can look forward to personalised foot analysis, a great selection of running shoes and an unbeatable range of clothes as well.
Summer holiday activities in Längenfeld
Hiking: Our central location in the centre of the valley means we are the perfect starting point for all types of hikes.
Climbing: Seven climbing gardens and two via ferratas are sure to put a smile on everyone's face – from beginners to pros.
Biking: Nearly 700 kilometres of trails in and around Längenfeld are waiting to be explored – perfect for leisurely rides or breath-taking tours.
Nordic walking & running: Our beautiful surroundings invite you to go walking or jogging whenever you like – just lace up your shoes, open your door and you're off!
Flying Fox: A high ropes course and zip line in one – feel the adrenaline pumping as you face all the different levels of difficulty!
Swimming: The Aqua Dome thermal baths with their spacious outdoor area are situated just 500 metres from the apartments and an outdoor pool is located just 800 metres away.
ÖTztal premium Card - included
ÖTZTAL PREMIUM CARD
More fun, more adventure, more holidays!
Many recreational facilities like summer mountain lifts, swimming pools, public bus lines, museums, etc. are already INCLUDED in the appartement price from the second day of your stay.
01.06.2019 bis 06.10.2019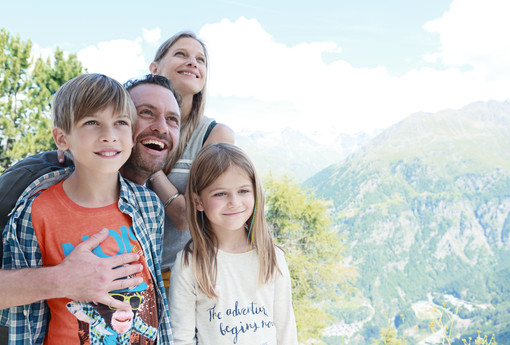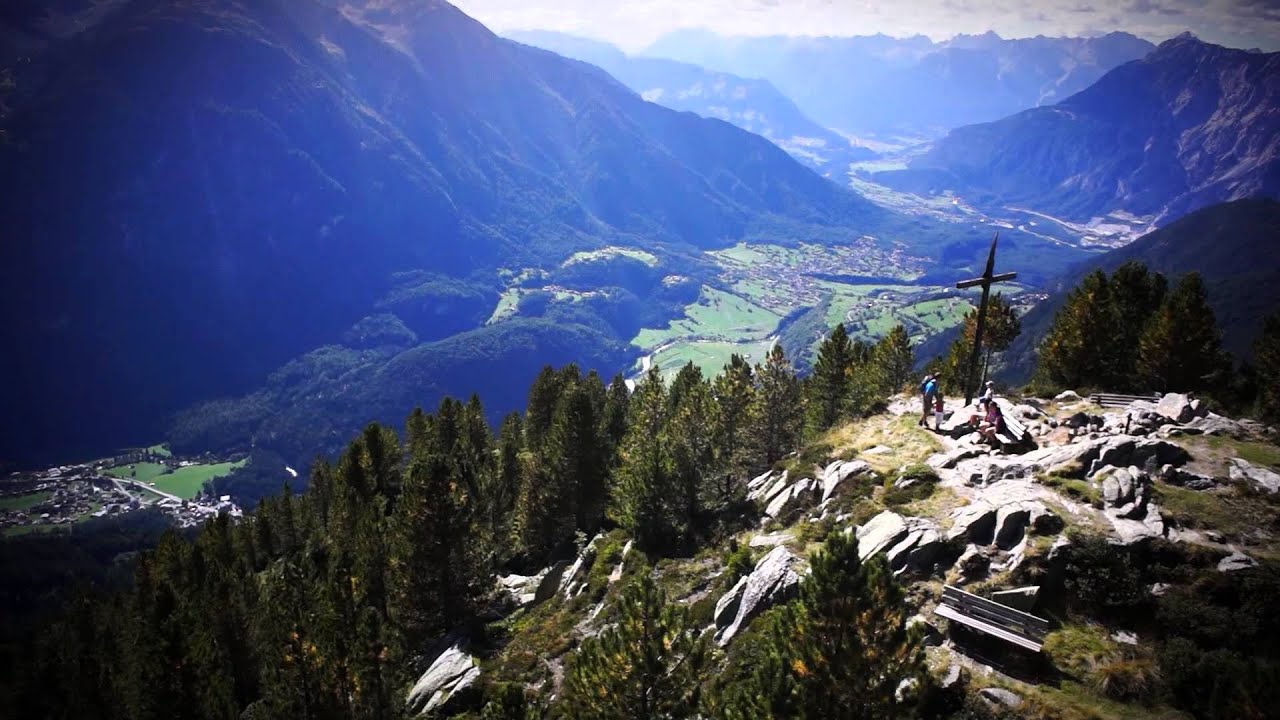 Area 47 - The largest outdoor theme park in Austria
Area 47 can be reached from Längenfeld by car or public transport in about 25 minutes.
What AREA 47 has to offer is beyond imagination and makes even hardcore die-hard outdoor enthusiasts tremble. The ultimate outdoor amusement park in Austria explores the limits of what is possible until there is nothing more to explore.
Almost vertical slides, a giant swing with free fall, Austria's highest high wire climbing park, cannonball, blobbing, indoor motocross and much more boosts your heart rate - just like the corners of your mouth, once you've made it and you only want one thing: Doing it again.
With the Ötztal Premium Card you can use the Area 47 for a day free of charge. New from summer 2020: 1 hour wakeboarding included.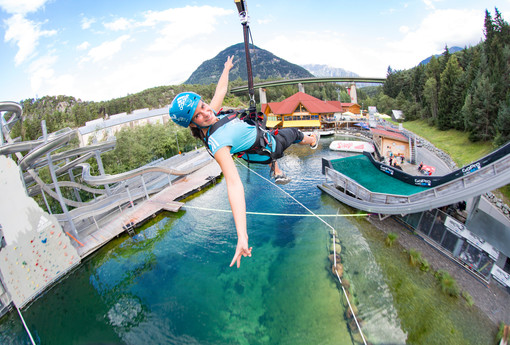 Riml Sports: experts in summer fun
Following our renovation in 2018, the Riml Sports shop in Längenfeld is now open year-round – let us help you find exactly what you need!
Top-quality brands
Fashionable clothing for sports and leisure time
Excellent outdoor sports gear
Try out equipment (e.g. gym equipment) in store
The best, most comprehensive advice from Riml experts
Bike hire with high-quality bikes (e-bikes, mountain bikes, city bikes)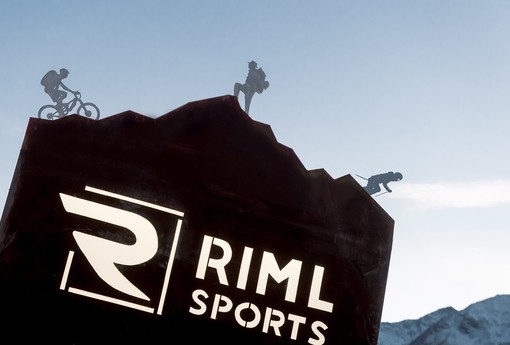 Book your holiday apartment today!
Guests of Homes by Riml self-catering holiday flats receive the Ötztal Premium Card including great perks and discounts for free in summer. Start looking forward to all the fun summer has to offer in Längenfeld – book your Homes by Riml apartment in Längenfeld today!