THe world of RIML
AN OVERVIEW OF THE COMPANIES OF THE RIML FAMILY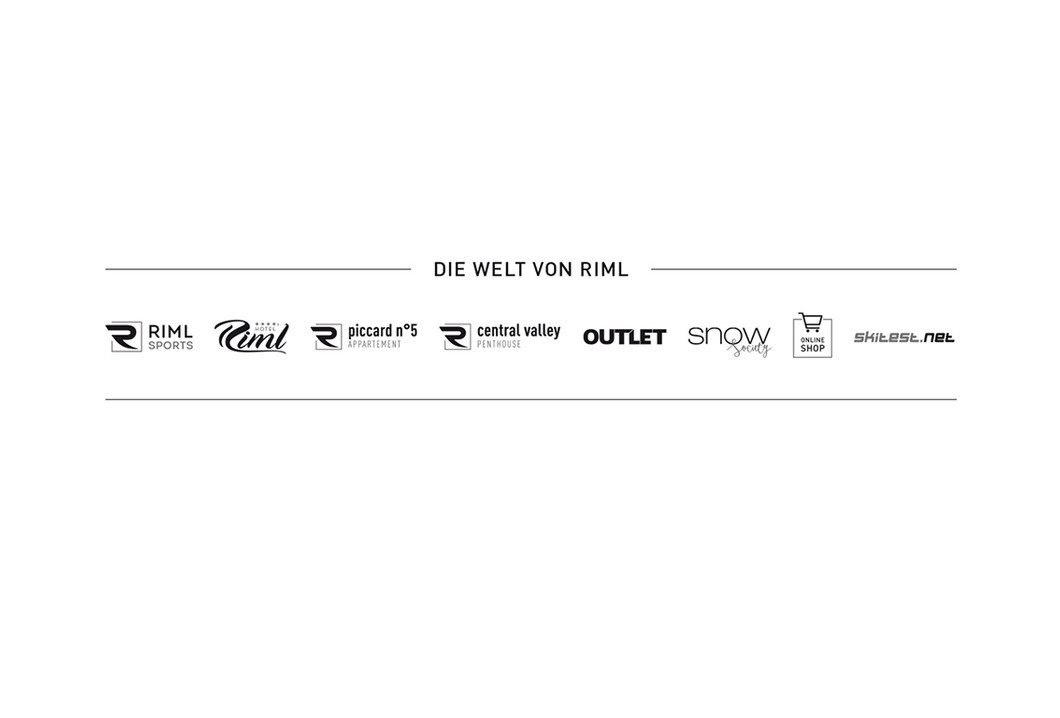 HOTEL RIML
When you stay at the Hotel Riml, you will stay 2,200 metres above sea level. Far away from stress and everyday life, you will find it easy to relax and enjoy your winter holiday. Privacy and exclusivity in this excellent location high above the Ötztal Valley are a matter of course.

Time to sleep in, to dream, to enjoy. In the cosy atmosphere of our hotel and our stylishly decorated rooms, you will want to do one thing above all else: stay. Feel right at home with our blend of traditional atmosphere, modern comforts and leisurely luxury.
more information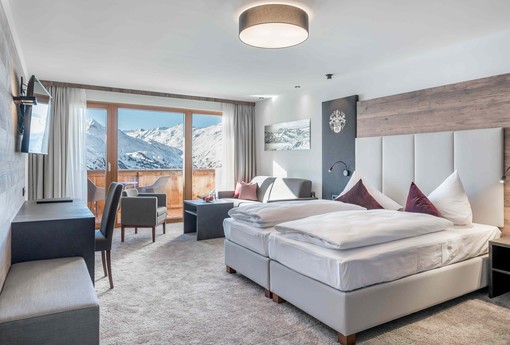 HOMES BY RIML
PICCARD N0.5 & CENTRAL VALLEY PENTHOUSE
In the new-established lifestyle apartements you live directly in the local centre of Obergurgl and Längenfeld – directly above the Riml Sports Shops. An ideal combination of holiday experience and sporty service. Enjoy the freedoms which a flat offers, combines with the services of 4-stars Superior hotels.
More Information: www.homesbyriml.com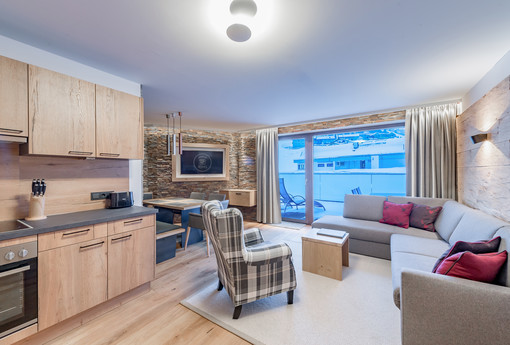 RIML SPORTS
SPORT - FASHION - LIFESTYLE
6 Shops, 1 Shopping-Experience

Perfectly maintained equipment, excellent service and great deals. Riml Sport Stores offer more service, more advantages, more fashion highlights and more fun in the snow thanks to the latest and greatest winter sports equipment. The right gear coupled with both trendyand functional outfits will go a long way to having a fun and fashionable winter vacation.
From latest and greatest skis to stylish winter wear and everything else you need for a sucessful winter getaway: Riml Sports has got you covered with their top service and offers.
MORE INFORMATION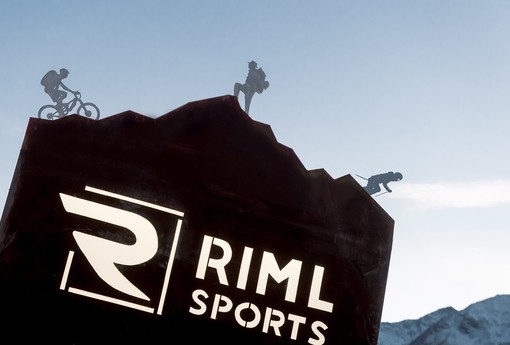 BOGNER SHOP
Attention all Bogner fans: at the Riml Sports store in the center of Obergurgl we have a whole floor dedicated to all things Bogner. From stylish winter jackets to warm gloves and functional base layers, our Bogner store is the place to be for fans of upscale sports fashion.
On the top floor, Riml Sports Obergurgl offers an extensive assortment of high-quality brands, ranging from trendy
winter jackets to chic sunglasses and cool ski goggles. Browse our vast selection of high quality Bogner apparel in our shop in Obergurgl, try on your favorite pieces in a relaxed and friendly atmosphere and treat yourself to
something new.
SHOP now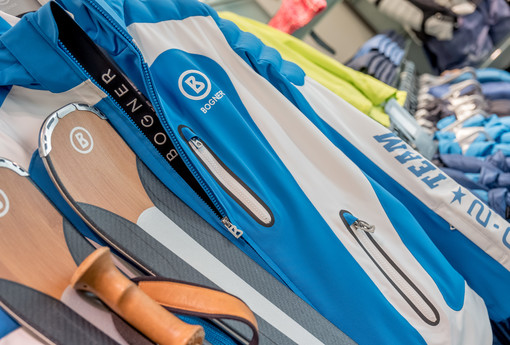 OUTLET Oetz & OUTLET KRESSBRUNNEN
Brand names at bargain rates
Who doesn' t love a good discount on quality brand name sports equipment and apparel? Outlet Oetz an Outlet Kressbrunnen brings the best of Riml Sports with the added thrill of bargain-hunting and the excitement of discovering fashion finds. Equipped with top skis, ski boots and helmets you are ready to hit the Ötztal's slopes in a safe style.
More information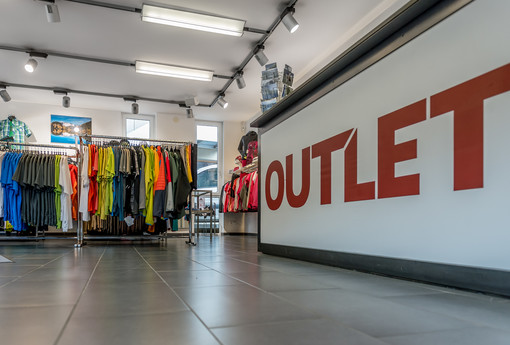 ONLINE SHOP
SHOP COMFORTABLY
Functional clothing, modern outfits and trendy run clothing and stylish runway looks: The sports shops of Riml offers sports fashion and sports equipment for trendsetters. And this now also online!

You can order your favorite brands online at every time of day and nighttime. The advantages, besides? An easy use, many different payment possibilities and a quick delivery.
ONLINESHOP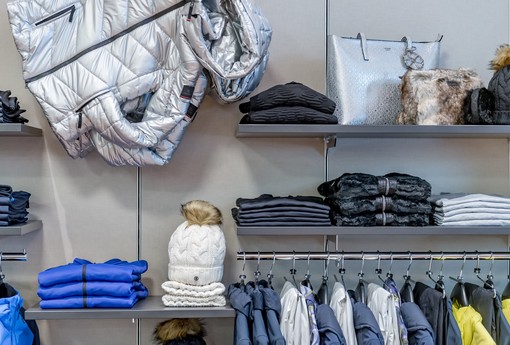 SNOW SOCIETY
Are you also yearning for white slopes and snow-covered peaks? Are you dreaming of zooming down the mountains on your new skis? Of fresh winter air and blue skies? Of spectacular nature and amazing outdoor activities? In short: are you pining for Ötztal? Nicknamed the Sundeck of the Alps for its abundance of sunshine, Ötztal still enjoys a reputation as one of Austria's most snow-sure valleys, with snow guaranteed from November through May.
To sweeten the wait until your next vacation and to give you a glimpse of what Ötztal has waiting for you, this edition of Snow Society features an extra portion of insight into life in Ötztal.
ONLINE-MAGAZIN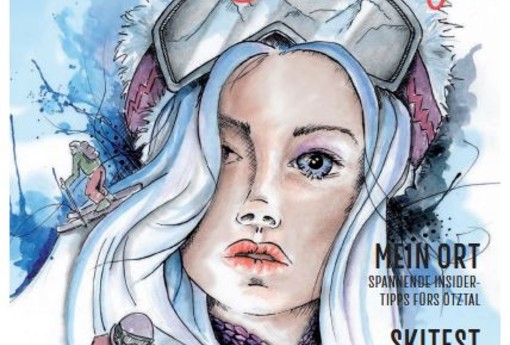 SKITEST.NET
Since 1998 Skitest.net (Ski und Board Test GmbH) has been examining the latest ski models by the world's leading manufacturers. In order to actually succeed in collecting relevant data on the skis' material behaviour, Skitest.net initiates an annual long-term test under changing conditions ranging from firn to artificial snow.
SKITEST